PUBGM eSports community has been undergoing a lot of roster shuffling after PMPL. Some teams are picking up 5th & 6th players as substitutes in their lineup, some teams are preparing whole nee roster for PMIS and some are considering revamping their team for the PMCO Fall Split 2020. After a disappointing performance throughout the PMPL Leagues and The Finals, UMExRXN tied partnership with RXN and disbanded the whole roster a few days ago.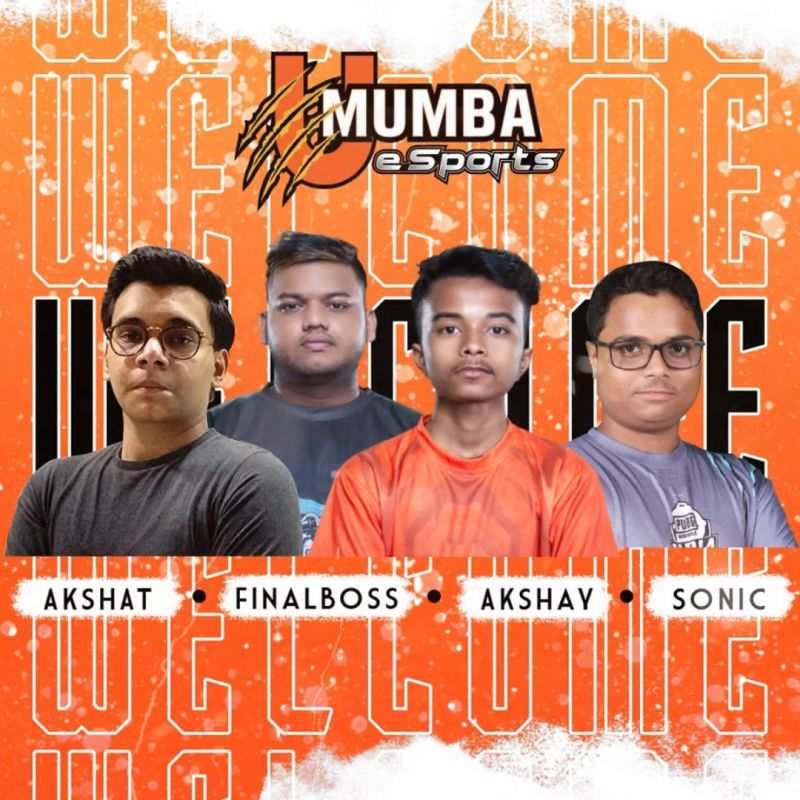 On the other hand, they're not backed off from the competition. They've acquired the much-appreciated Underdogs Team Revenge as their new roster. The line-up consists of RVNG Akshay, RVNG Akshat, RVNG Sonic & RVNG FinalBoss. Team RVNG was one of the very successful teams of 2019. RVNG was champion of PMIT 2019 (PUBG MOBILE India Tour) and earned 50 Lakh INR worth cash prize. After parting ways with 8 Bit, RVNG was seen struggling in the eSports without any sponsors. This team has produced world-class players like TSMentClutchGod before. The potential and talent this team carries are still worth exploring. So U Mumba eSports decides to back them up with boot camps and other facilities to extract the old form back.

U Mumba esports stepped into PUBG MOBILE eSports this year in January with 3 line-ups as tryouts and finalized Destro, Bhishma (IGL), KikiOP, 420OP, Goldblade. Despite having the best of the best rising players, UME couldn't outperform the experienced teams in Major Tournaments. After a bad PMPL session, UME had to release their roster and to start again from the beginning.
U Mumba Esports is not the first or the only one that is shuffling the roster. Fnatic, Powerhouse, TSM-ENT, Orange Rock, NovaGodlike, Celtz, and all the top & Underperforming teams have already made their mind about changing lineups. The community has to say that current players in any team are not on the same page skills-wise. What's your take on this? Do you think rebuilding Lineups really help rather than improving synergy over time? let us know in the comments below.