Call of Duty is the most popular military-based shooter game. Ever since the game was released, it has brought a variety of campaigns and has taken the gaming world to another level. Each campaign of the game brings new characters to the gaming community. So, as the new campaign comes, we get to see new characters, and not all of them are great. Each of them has its own plus or minus points.
So, today, we are going to see some of the best and worst characters in the Call of Duty game.
Call of Duty: Best And Worst Characters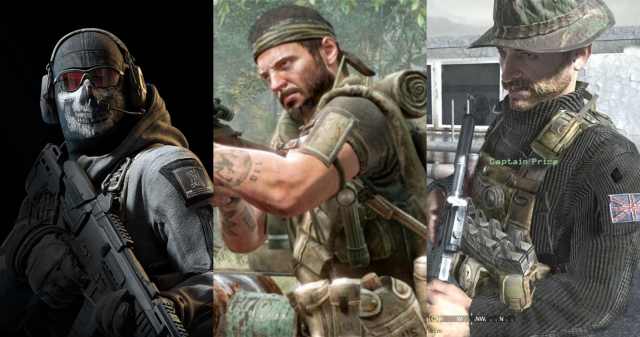 Best characters
1. Alex Mason (Black Ops Series)
Alex Mason is a CIA operative and retired Marine Force Recon Captain. When it comes to the protagonist, he is the best one to choose. In the COD: Black Ops, Alex Mason is the main playable character.
2. Captain John Price (Modern Warfare Series)
Captain John Price is the legend of the Modern Warfare Series. He has made his first appearance in Call of Duty 4: Modern Warfare (2007), and the last appearance was in Call of Duty: Modern Warfare (2019).
3. Raul Menendez (Black Ops 2)
He is the Nicaraguan drug lord, a political activist who is the main antagonist of the Black Ops II and the Strike Team. Raul Menendez's character is well developed and is amazingly charismatic, because of which it is the favorite of most of the players.
Worst Characters
1. Salen Kotch (Infinite Warfare)
Salen Kotch's character was facing facts and was like an excuse to shoehorn Jon Snow's face to win some points.
2. The Player (Black Ops III)
Black Ops III was a polarizing title and was a boring campaign. Through the attempt to using the characters that had set the backgrounds and deep motivations, and the storytelling made the player feel like flying on the wall. And the other supporting characters helped in developing the plot and lifting heavy items.
3. Sergeant Foley (Modern Warfare 2)
The quality of this character is not enough. It is placed in the humble combat boots of Private James, to which players will soon get to know that they are Sergeant Foley's guy. No matter you are defending Burger Town from dropping missiles, Russians, or disabling the nuclear device by using the knife, this character needs them to do.
So, these are some of the best and worst characters of Call Of Duty. We hope this article was helpful to you.