Battlegrounds Mobile India has been around for four months, and regularly it brings new events. Now, it's high time as the festival of lights "Diwali" is around the corner, and the developers have already revealed the details of the upcoming Diwali special event.
Krafton is celebrating Diwali with new features, rewards, and other discounts in the BGMI game. Do remember, BGMI is only an Indian game so all these rewards will be exclusive for Indian players only.
According to the reports, the Diwali special event will go on for around 21 days. The event will start on October 20th, 2021, and will end on November 9th, 2021.
BGMI Diwali Events: Dates & Rewards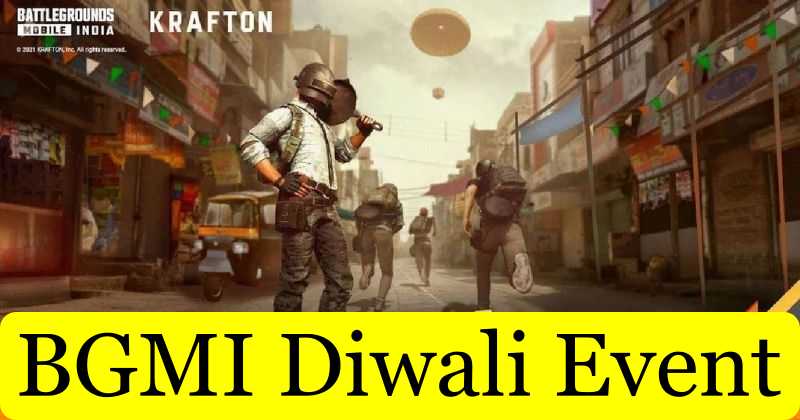 | BGMI Event | Event Details | Start Date | End Date |
| --- | --- | --- | --- |
| Lamp Exchange Event | Collect lamp items through missions and exchange them with permanent 'Cool Cat set and headband', permanent 'Rock Star -Mini14', and Crate Coupon Scrap. | 20th October | 9th November |
| Diwali Log-in Event | Log-in for 7 days & earn 'Naughty Kitty set and headband, Crate Coupon Scrap, and AG. | 29th October | 8th November |
| Premium Crate Special Sale Limited Time | Buy one 50% discount coupon for premium crate | 15th October | 25th October |
This event will have a new in-game currency called "Lamps". The players need to collect lamps in the missions and then use it to redeem the rewards. Moreover, you can also unlock the permanent Rock Star – Mini 14 and Crate Coupon Scrap.
There is a Login event, where players need to continuously log in for 7 days to earn Naughty Kitty set and headband, Crate Coupon Scrap, and AG.
How to Redeem Diwali Event Rewards in BGMI?
To redeem the rewards and gifts from Diwali events, follow the given steps:
Open the BGMI game and log in on 20th October and complete the event tasks.
Complete the in-game missions and collect the Lamps.
From the homepage of the game, go to Missions click on "Collect" to get your rewards.
Go to the Inventory section and check out all the rewards.
How to Buy Premium crate for 50 percent Off?
From 15th October there is a sale to buy a premium crate 50% coupon. Check out, how to buy it.
The premium crate offer starts from 15th October to 25th October.
Log in to the BGMI game on 15th October and click on the "Crete" icon. It is available at the top-right corner of the screen.
From the Crates option, click on Premium Crate Option and complete the payment.
All the items will be available in the Inventory section.
So, these are the details of the upcoming Diwali Event of Battlegrounds Mobile India.