Most of the games require high-end devices like more RAM, storage, and processor. So, if you play games like BGMI, PUBG, COD Mobile on low-end devices, then you will face many issues like lagging, crashing, mobile hang, and more.
Battlegrounds Mobile India (BGMI) has gained a lot of popularity in India as it is a rebranded version of PUBG Mobile. If you have a low-end device and want to play BGMI, then you can select similar games to it. Use these games and have fun like BGMI gameplay.
Below is the list of BGMI alternatives that can be used on Android and iOS devices.
Best Games Like BGMI for iOS & Android Device
1. Free Fire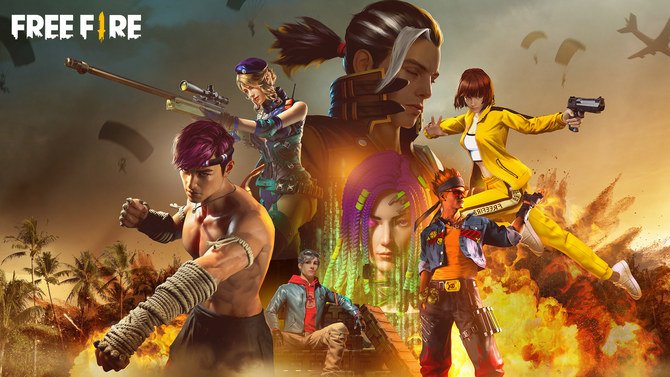 Free Fire gives incredible gameplay even though it has less memory space. It is a third-person online shooting game that is influenced by PUBG Mobile. In Free Fire, the players join a group of 50 players and battle against each other to death. Only one player will be the winner if he stays alive till the end of the match. The game lasts 15 minutes, and it is considered the best BR game that can be played on both Android and iOS devices.
Download Free Fire for Android
2. Battle Royale 3D: Warrior63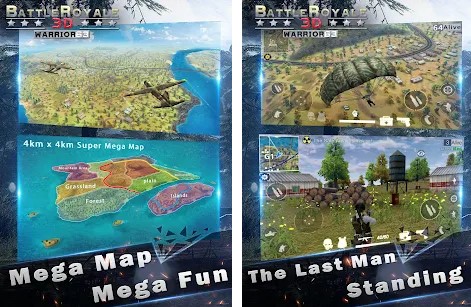 The gameplay of this game is very similar to BGMI. First, the player will be landing via airdrop. The players must take full advantage of the terrain, buildings, vehicles to fight with the enemies. Within 15 minutes, search for weapons, resources, and arm yourself to be safe. Find a chance to defeat them and try to survive till last to be the King of the Battle.
There is a Mega battle map in 4km x 4km; land, sea, mountains, multiple terrains bring surprises. There are many new cars, boats, and other things to fight in action. A variety of weapons like Rifles, Pistol, Sniper, Grenades, and more are available.
3. Scarfall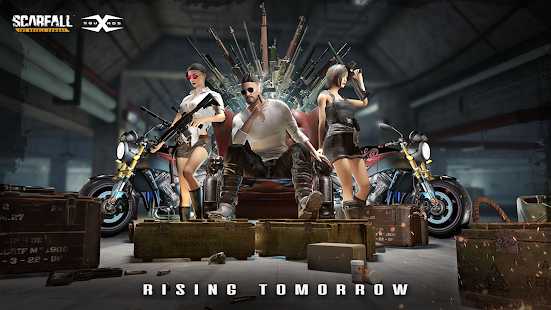 In the Scarfall game, there are fifty players transported to the island, where you will get weapons to fight against other players. After fifteen minutes of the fight, the last player who stands alone will be the winner. There are a variety of weapons, including handguns, assault rifles, sniper rifles, shotguns, grenades, and more. This game can be played in both TPP and FPP mode.
4. Battlelands Royale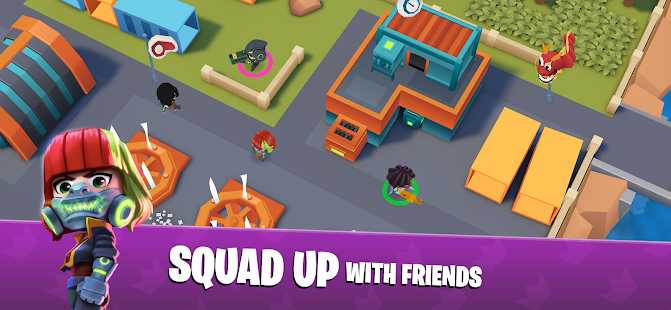 It is a battle royale game that is shot from an isometric perspective. You will fight against 24 other players on the island that is full of weapons. The last player who is safe is the one and only winner. Battlelands Royale is an excellent mini battle royale game for iOS and Android devices.
5. Free survival: Fire Battlegrounds
Free survival game is a collection of realistic weapons that will remind you of BGMI. This game has decent graphics and easy controls that are playable by everyone. One can play this game online as well as offline.